Posts Tagged 'nengajo'
I did a special illustration for the model agency Echoes Tokyo's 2012 new year card.
http://www.echoes-tokyo.com/
(site still work in progress)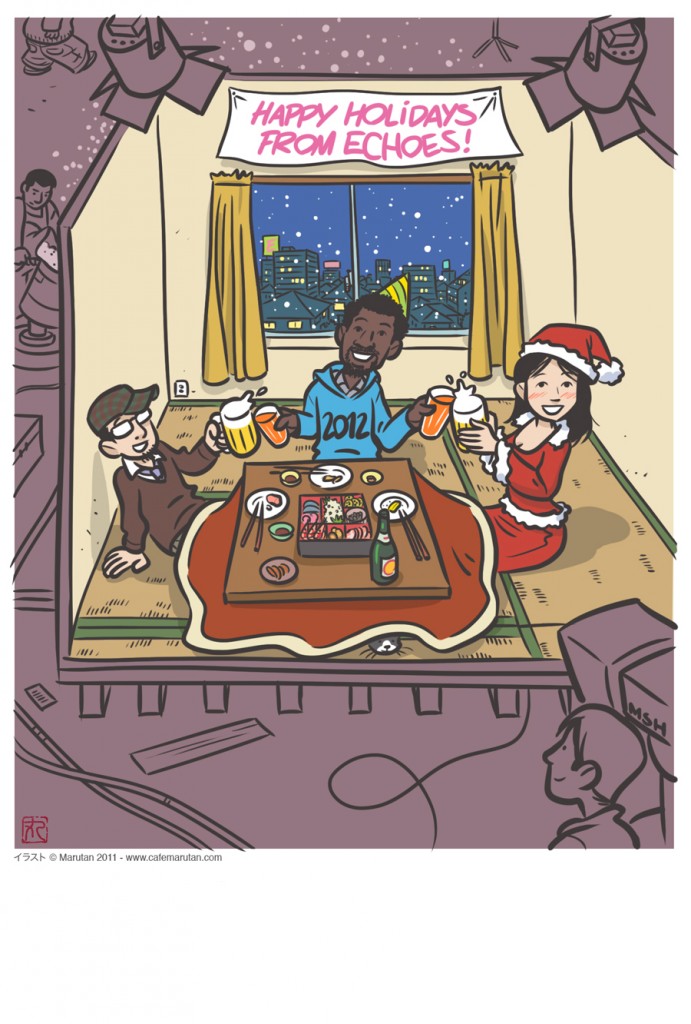 今年も恒例のマルタンの年賀状を販売いたします! 今回の年賀状は5種類です。添付が見えない場合は、ご連絡くださいませ。 宜しくお願い致します。 Like every end of the year, I designed some new year cards for the upcoming year. As you can see below, I designed 5 types. I can print them out and send them to you or send you a HD file, then you can print by yourself. I can also design a special order made card. If the prices below are not clear, please contact me.